Ekonos.
Ekonos is a game with simple rules and easy to play. It simulates the functions of the stock market by providing companies with a tangible value. Besides being a didactic tool, Ekonos is highly entertaining.
Learning to play Ekonos is simple and does not require any previous knowledge of economics. Ekonos is a smart way to spend about 1 hour for 3 to 6 players.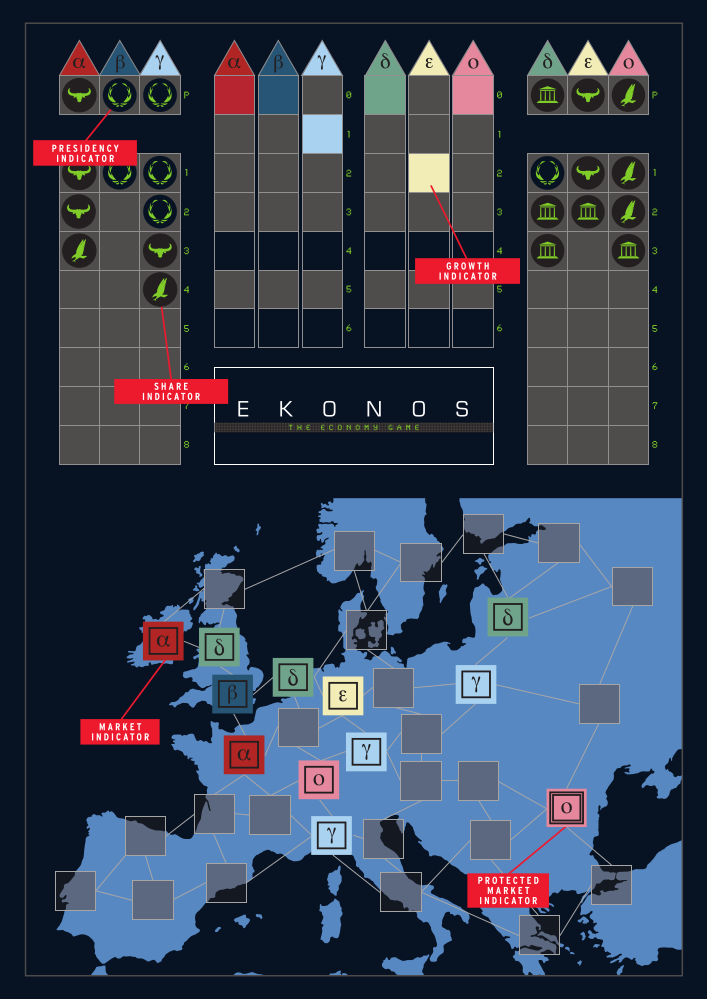 Here you have the game ready to print and play with English (and Spanish) rules.
The instructions to do it yourself are here.
---
For those who do not have time, you can buy it already made in ludic.net.